PETHE ENGINEERING HAS SUCESSFULLY DEVELOPED MULTIDISC DC FAILSAFE BRAKE OF 120 Kg-m TORQUE !
IIn year 2013 we have developed higher size DC failsafe brake having torque much more than 25 kg-m. Depending on model , this brake has torque range from 80 kg-m to 120 kg-m. This brake has three different models available . One model has one friction disc. Second brake model has two friction disc . Third brake model has three friction disc. Brake disc diameter is 16 inch. In year 2013 we have supplied 4 such brakes to Bokaro steel plant and have won order of 30 such brakes. This brake is now our standard product. Very few Indian manufacturer have capability to manufacturer these kind of massive brake. To view actual photos of these brake see bottom part of this page. For further technical information contact us directly.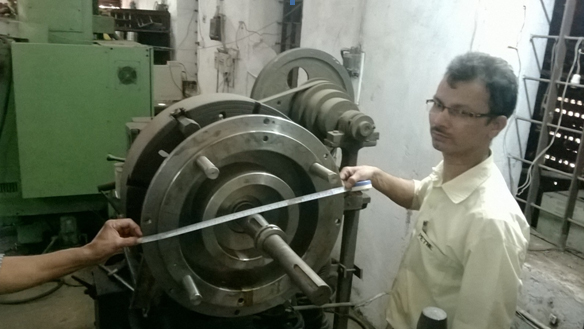 Turning operation being done.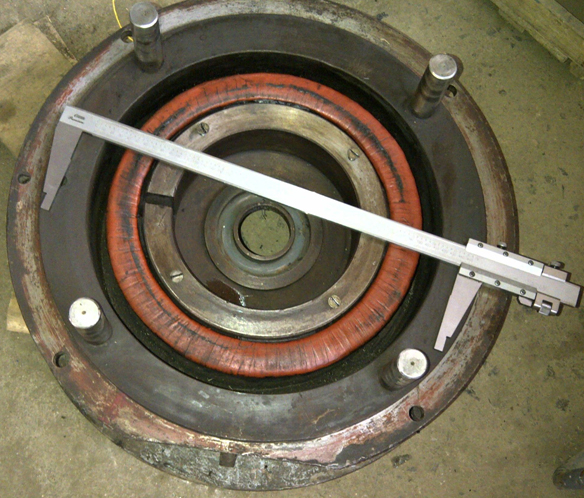 Brake just before painting and final assembly!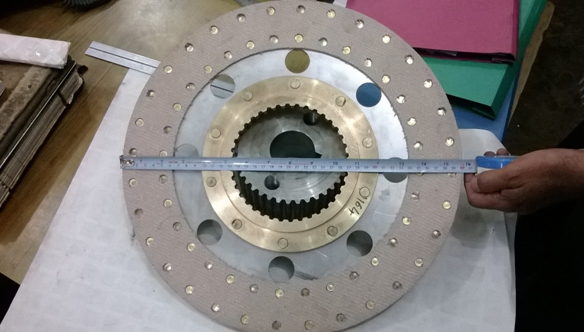 Actual photo of brake disc ( friction disc ) . This massive brake has 16 inch diameter brake disc. Depending on requirement of braking torque 1 or 2 or 3 or 4 brake discs are used. For more information contact PETHE ENGINEERING PRIVATE LIMITED directly.